New Zealand has the dubious honour of having the highest rate of teen suicide in the developed world.  As a New Zealander I am not proud of that.  Overall the number of New Zealanders who take their own lives is normally larger than the number who die in road accidents.  As a community we discuss the road toll freely, but choose not to discuss mental health as openly.  I want to join others who challenge this taboo.
I am very mindful of the stresses and mental health difficulties all University students face. The young people in the Department of Engineering Science are not immune from the difficulties of navigating financial struggles, chronic health problems, bereavement, relationship difficulties, questions of identity and more.  Those challenges seem to be increasing - as is my awareness of the potential for incidents of self-harm.  I have an open door policy with students and over the years have had students disclose some fairly mind-boggling circumstances - naturally confidentiality means I will not expand on the details.   We're one of the smaller Departments in our Faculty and have a strong sense of community.  We aim to proactively check-in with students if we see any signs of mental health issues that go beyond the realms of normal student life. I am grateful for the support of Faculty's student engagement team who help support students in a range of ways.   The University of Auckland also has an excellent health and counselling service.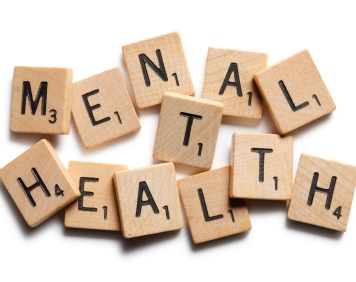 Engineers are problem solvers - and I am pleased that two staff I work with have devoted some energy to the problem of youth mental health.  Dr Mike O'Sullivan Jnr and Associate Professor Cameron Walker have been working with the Adolescent Health Research Group to help analyse data from the Youth 2000 series of surveys.  Recent work conducted a final year research project by an undergraduate student (Jung Shaan Lee) working with Mike and Cameron used modern statistical tools on the Youth 2000 data set and identified three key themes associated with depression in young people - having poor family relationships, feeling unsafe or out of place at school, and experiencing difficulty accessing mental healthcare.  Jung Shaan's work helped shed light on the interconnectedness between multiple factors and has already attracted the interest of mental health professionals working in the Adolescent Health Research Group.  I think that's a great use of some engineering expertise.
---
In an emergency situation (in New Zealand) please call the Mental Health Crisis Service on (0800) 800 717. This is a free public health service. The crisis teams are part of the Community Mental Health Service and are available 24 hours a day, 7 days a week.
For free mental health counselling please call Lifeline on (0800) 543 354, 24 hours a day.